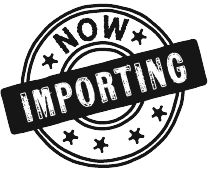 Jerome speaks highly of Kelbly Actions and for good reason. He is importing them from the US to build amazingly accurate rifles. Click here to see what actions are currently in stock on our SHOP page for your next project. And to find out more visit Kelbly Actions for the specifications and reviews.
Custom Built rifles can take between 6-18 months. We keep many quality components in stock so if you aren't too fussy, the time is shorter.
But if you're particular and prepared to wait for the right parts, we can order exactly what you need.
Search our store page for components.
Are you just starting out in competition shooting? If you want to get ahead before you begin, consider a custom built rifle and learn the discipline  a with  quality gun from the start.



Welcome to Ziersch Custom Rifles
Jerome Ziersch, Professional Gunsmith
Specialising in precision rifle building and re-barreling for competition and sporting shooters. F Standard, F Open, FTR, Target Rifle and Long range disciplines fall within Jerome's area of expertise.
Operating since 2002, his workshop and customer store is located in Auburn, Mid North of South Australia. Customer base reaches Australia wide with reputation for high quality components and meticulous workmanship. ZCR built competition rifle results are outstanding.
---
Jerome highly recommends the following major suppliers: Kelblys actions, Shilen Triggers, McMillan fibreglass stocks, Kelbly stocks, TrueFlite, Brux, Maddco, Pac Nor, Krieger and Bartlein barrels, Nightforce Optics.
ZCR supports locally manufactured quality gun accessories. See the Store Page for more.